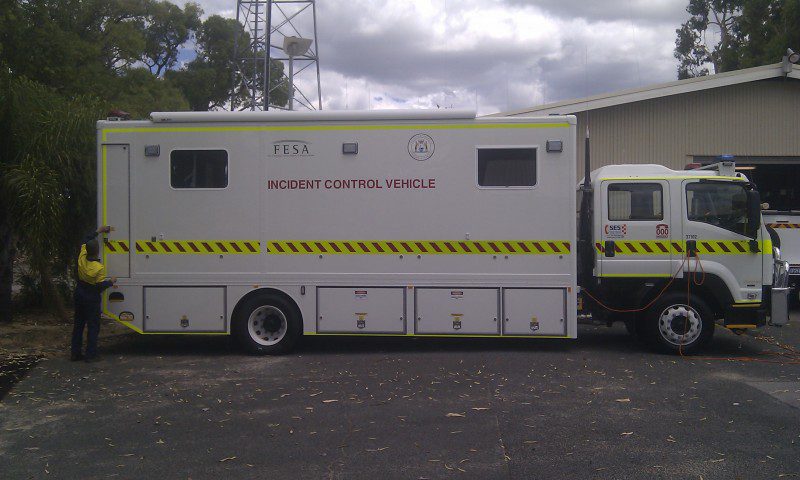 DFES – Incident Control Vehicle
In large scale emergency situations like bushfires, where conditions can change in an instant, mere minutes can make all the difference. Having the capacity to manage all the resources on the ground, right where it is occurring minimises decisions based on inaccurate data and puts the management team in the heart of where they are needed.
Cullys were engaged by DFES to design, manufacture, program and integrate electrical and control components into a mobile command centre for emergency management. Using a combination of custom designed interfaces, Victron power management units, Cummins Onan generators and various control interfaces  all power, communications and data tools are self sufficient for extended periods required for emergency management in the field.