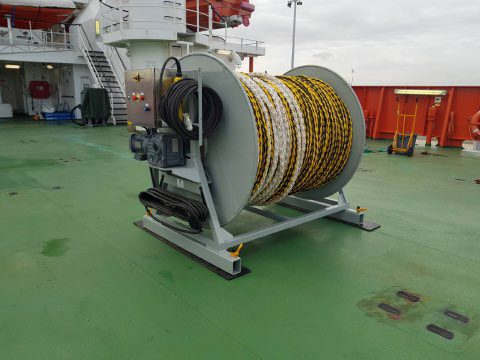 TAMAR – Manufacture Control Panel for Winch including Pendant and Install 3Ph Power Outlet
PROJECT: VESSEL TAMAR MANUFACTURE CONTROL PANEL FOR WINCH INCLUDING PENDANT AND INSTALL 3Ø POWER OUTLET.
I. Install 3Ø 4C+E 6mm2 Cable from 415V Main Switchboard utilising Spare CCT 17 to be utilised for new 3Ø Outlet.
II. Install 3Ø 20A RCD/RCBO for new power circuit.
III. Provide IP 66 Rated 3Ø Socket Outlet adjacent to 1Ø Socket Outlet on Port Side Aft BLK HD.
Manufacture new Winch Control Panel and fitout for the following equipment
I. Supply new IP66 Rated enclosure for Control Panel
II. Supply and configure 3Ø VFD to new Motor – (1KW, 3Ø). Motor to be supplied by others.
III.
Install 10 Meters with 5Pin Socket Outlet for connection to new 3Ø Socket Outlet
IV. Provide 20 Meters of cable for remote pendant.