Description
From 60 to 300 l/h
AQUA-BASE® Y range offers a particularly robust design in a compact frame, recommended for intensive use such as: charter, yachts, fishing …
Classic high pressure pump, powered by generator.
To fit to any configuration, the Y range is available in two versions: single skid (YC) or modular (YK).
Standard features :
Feed pump
Cat Pumps high pressure pump
High rejection membranes
20 & 5 microns filter
High and low pressure safeties
Regulation valve
High and low pressure gauges
Automatic control of salinity.
H-meter
Freshwater flowmeter
Characteristics: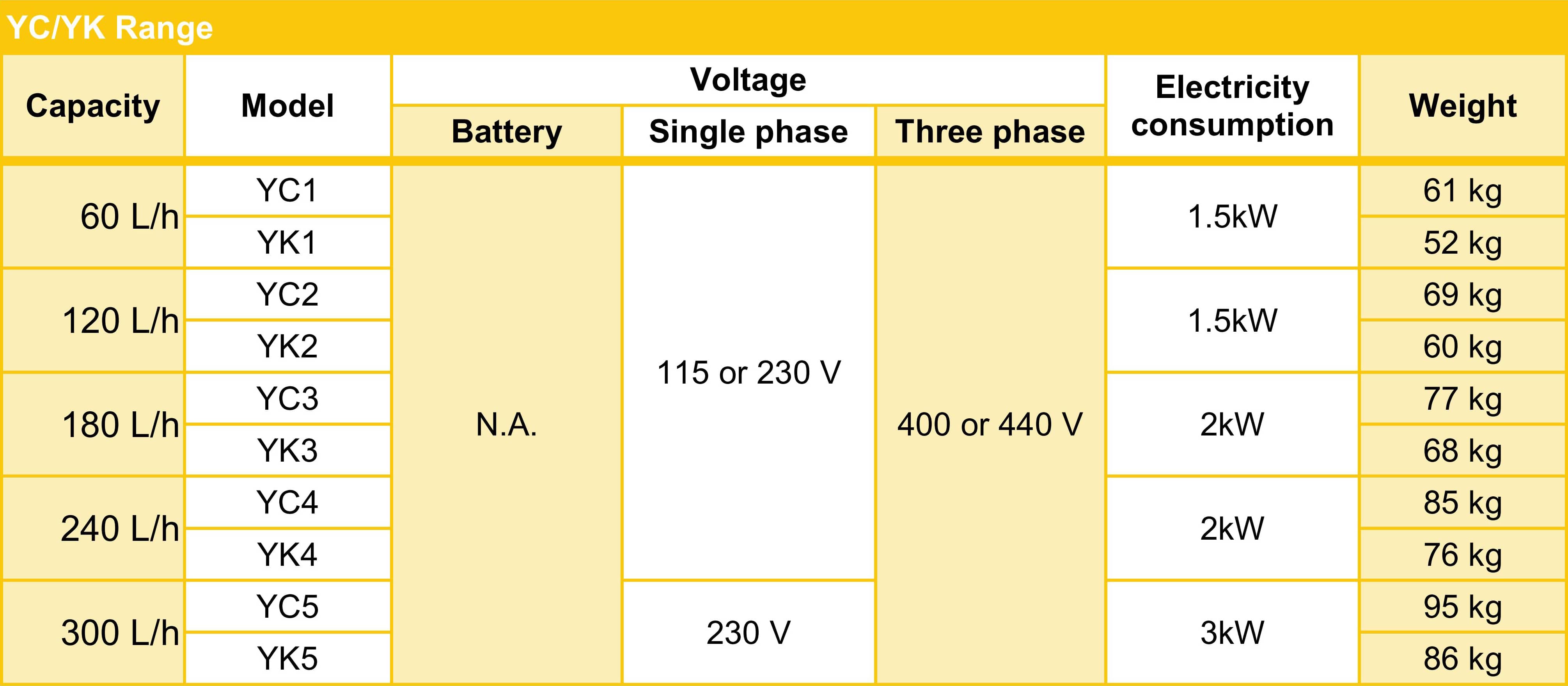 Brand
Aqua-Base Watermakers
SLCE / Aquabase
Desalinators for sea water
AQUA-BASE® offers two variants: the classic X and Y ranges, with high pressure pump, from 30 to 300 L/h, and the low energy ES range, with energy recovery, from 35 to 105 L/h. The AQUA-BASE® fabrication relies exclusively on high quality materials and components, adapted to the saline environment. Our watermakers follow endurance tests in real conditions, guaranteeing an increased durability of the equipment. Thus all AQUA-BASE® series have been granted a certification by Bureau Veritas.