A variety of types of installation, maintenance and upgrades on vessels, covering diverse sectors such as commercial fishing, mining, oil & gas and the shipping industry.
Our comprehensive in-house and on-board repair capability ensures fast, efficient and reliable servicing of all your on-board electrical and electronic systems and equipment.
Cullys provide servicing, repair and fault diagnosis services to your marine products and systems, new and old.  To preserve the lifespan and reliability of your vessel, engine and electrical system servicing s is also essential
Design
Complete design packages, single line schematics, cable schedules and bill of materials

AC & DC Electrical Packages for new builds 

Refit electrical packages

Switchboard and control panels

Alarm & monitoring systems

Generator control systems

Electrical power generation, protection and distribution systems

Electrical Drafting services
Manufacturing 
Switchboards and distribution boards

Engine Control Systems (propulsion & generation)

Alarm & monitoring systems
Installation
New builds  – complete electrical systems

Cable Supply, installation and termination

Electrical power generation, protection and distribution

Control systems
Maintenance & Repair
Emergency and Scheduled Maintenance & Repair

Refits – Electrical power generation, protection and distribution

Mechanical services

Generator control systems service and inspection
Hazardous Areas & Explosive Atmospheres
Licensed Hazardous Areas Technicians

Inspection, Testing & Reporting

Installations

Repairs & Maintenance
Engine / Turbo Charger / Power Plant / Controllable Pitch Propeller Repair Services.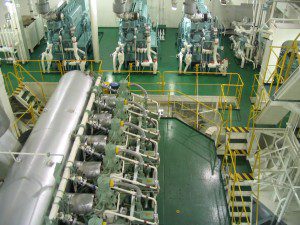 In 2014, Cullys / DSK South Korea have made a commitment to provide a wide range of repair service to Engine Makers (MAN, Hyundai, Doosan STX) and ship owners in power plants related with Diesel Engine here in Australia.
Our Services
Recondition repair service
Engine repair service
Hull repair service
Turbocharger repair service
Power plant service
It is always best to leave any dangerous maintenance or repairs to the experts, so before attempting diagnosis on your own system, it is advised you contact our experienced staff first!

View the PDF for more information on Cullys and DSK.
Contact us TODAY to discuss your requirements
Click here to see our range of Maritime projects