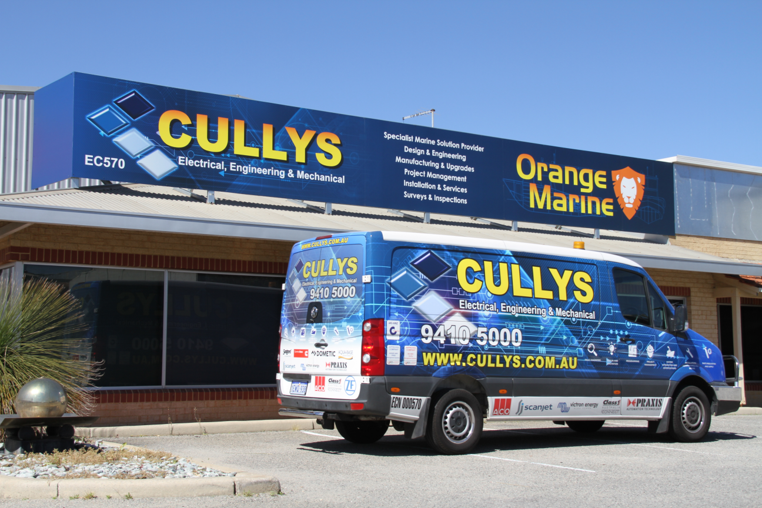 Cullys is a highly reputable electrical contracting specialist – supplying, installing, integrating and commissioning a range of solutions for the commercial, defence and recreational sectors.
The company has firmly embedded relationships across Australasia, supplying products and serving clients with skilled electrical engineers across a wide range of bespoke and scheduled projects. 
Cullys is proud of its 35 year track record utilising its expertise in order to plan, design, implement and manage scalable projects. In often demanding economic conditions, the business has consistently been able to deliver excellence in all aspects of quality, safety and customer service from its headquarters in Henderson, Western Australia.
Cullys capabilities can be applied across an entire project lifecycle, including turnkey solutions. Specifically, this capability extends to;
• Project Concepts and Designs
• Engineering
• Servicing
• Product Sourcing and Installation
• Project Management and Advisory
• Parts Requisition and Supply
• Integration
• Fault Diagnosis
• Automation and Control
To view a copy of Cullys Capability Statement Click Here